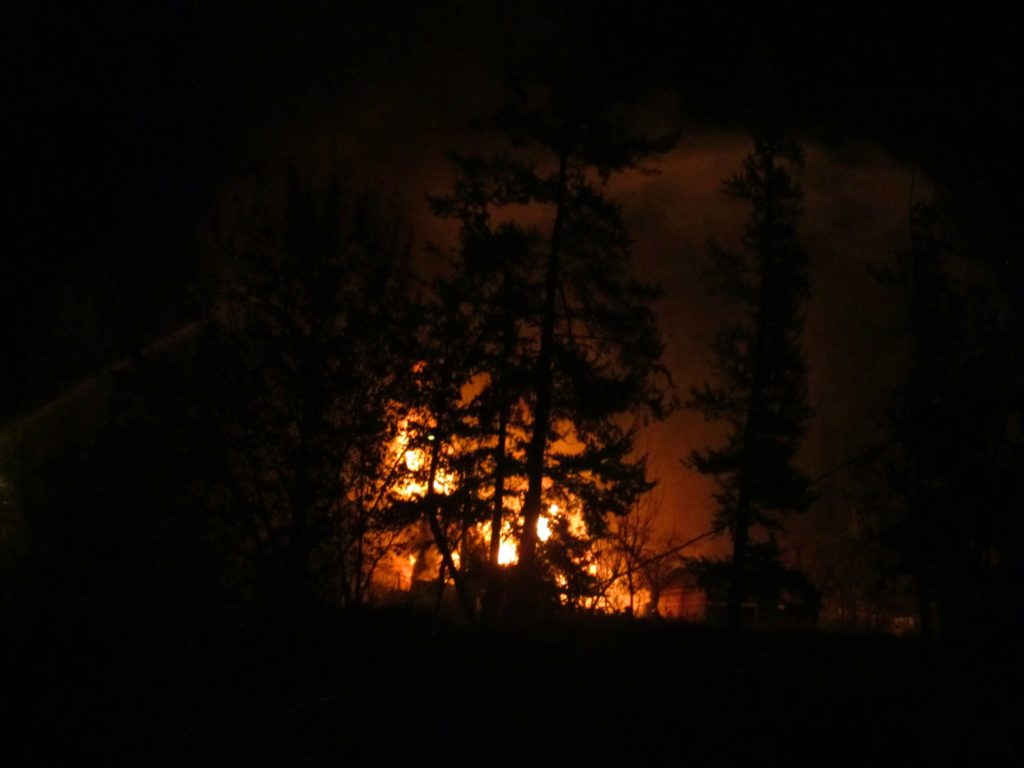 We virtually never hear the blare of the siren at the Fire Hall, except to announce fire practice Tuesday at 7:00 pm. When we heard it Friday, Nov. 11th, we found it hard to believe there might actually be a fire. Probably not, I thought, but I hurriedly put on shoes and jacket and rushed out to be sure. A huge glow on Hospital Hill quickly caught my attention. In the light of the fire, a black plume of smoke was visible, rising several hundred feet into the dark sky.
It was the Tillotson house, a large, very old 2 story wood structure, the home of Amy Schindel, her young son Joey, and her mother. Set against the mountain, bright orange flames had already engulfed the entire building. The fire department had arrived quickly, and was spraying the trees to ensure the fire would not spread up the mountain.
Fortunately, the 3 occupants had managed to get out of the building safely. We learned later that it had started as a grease fire in the kitchen. It was reported later that they had attempted to extinguish it  with baking soda. But this was not successful and the fire continued to spread quickly.
In the Sunday morning service at the Hedley Grace Church, Pastor Graham Gore, former manager of the Fire Department advised "the best way to extinguish a grease fire is to smother it with a blanket. Never throw water on a grease fire. It just makes it spread more rapidly."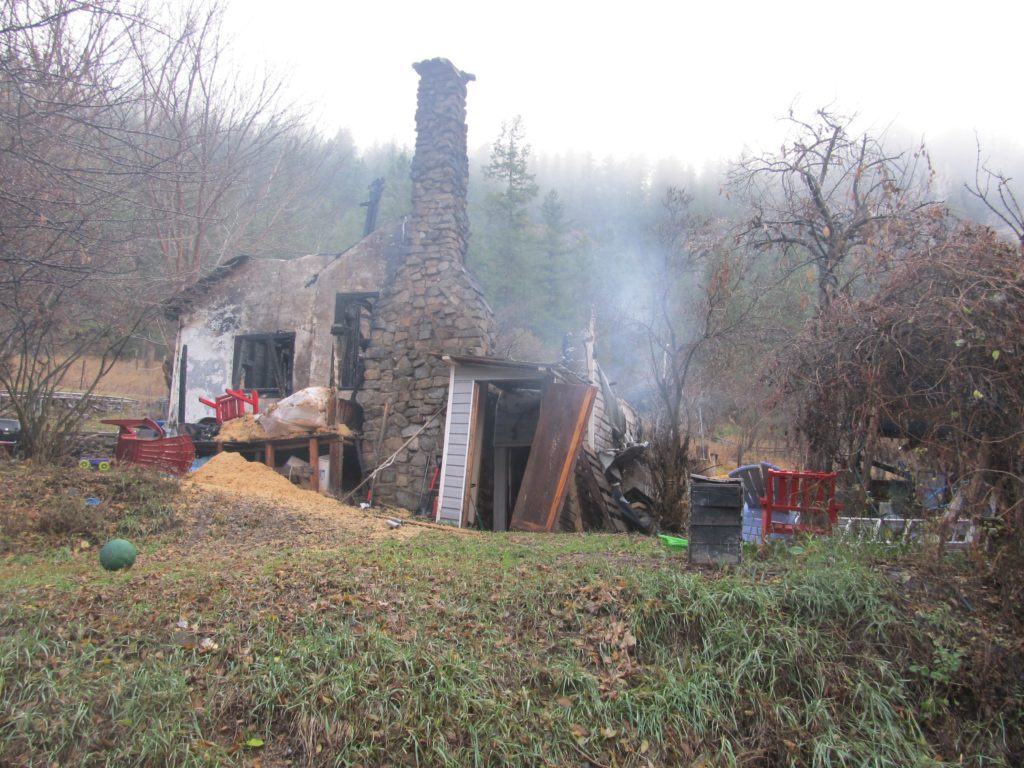 Unfortunately the building was not covered by insurance. Several organizations in town are raising money for the family. There is a jar for donations at the Hedley Country Market. The Seniors' Center and the Hedley Grace church are also inviting contributions. The church has pledged a donation of $200.00 and members are adding to it. Lydia Sawicki has also set up an account for donations to be made directly to Amy by etransfer at amyschindel1008@gmail.com Although several outbuildings were saved, the fire entirely destroyed the main structure.