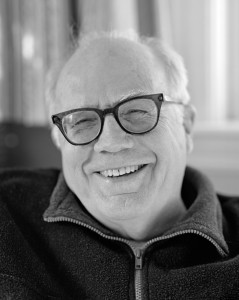 James (Jim) Douglass was born in Princeton, B.C., lived in what later became known as "the Hedley Pub", and spent time in jail for participating in a number of high profile protests against the US war effort. He also wrote "JFK And The Unspeakable", a best seller detailing the reasons and cover-up of the Kennedy assassination. With that on his resume, he isn't likely to get a government job. Fortunately, he has no plans or desire to apply.
In a two hour phone interview with him from his home in Birmingham, Alabama, Douglass spoke freely about the early years in Hedley, his work on behalf of the Peace Movement and his 6 books, including the best seller.
Initially his father was Manager of the Nickel Plate Mine in Hedley, and they lived in what was then the Mine Manager's residence. In 1942, when Jim was 5, the family moved to New York where his father became Vice President of the Kelowna Exploration Company. The family continued to value its connection to Hedley, however, and frequently returned in summer. Jim recalls playing tennis on the court across from the Colonial Inn.
As a young man, Jim's life began moving in quite a different direction from that of his father. "We had a good relationship," he says, "but in discussions we were always at opposite ends of the spectrum."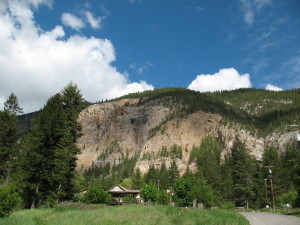 In 1966 he bought a house in Hedley so he and his family would have a place to stay, while he wrote his first book. "I still consider Hedley my home," he told me, "it's the most beautiful place in the world". His daughter, Jennifer, now lives in the house.
One summer he coached the Hedley youth baseball team and remembers a tied game in which longtime local, Derek Lilly was on third in the 9th inning. "I told him not to steal", he said, "but there was a wild pitch and Derek stole home, scoring the game winning run. He was a splendid athlete." Jennifer remembers with evident pride that he was an organizer of the May Day parade one year. This later became the Stamp Mill celebration.
Douglass prepared diligently for his far ranging and unusual career. After receiving a BA from Santa Clara University, he completed an MA in Theology at Notre Dame. He also studied theology in Rome. While there, he lobbied Bishops attending the 2nd Vatican Council, asking them for a statement condemning total war and supporting conscientious objection.
It was while he was teaching theology at the University of Hawaii that the trajectory of his life took a dramatic turn. "It started when Martin Luther King was assassinated. In response to his death, several students in my class refused to be drafted for the Vietnam War. They burned their draft cards and they challenged me to live the theology of peace I was teaching. I joined the Hawaii Resistance and shortly after, I was sitting on the pavement in front of a convoy of trucks carrying National Guardsmen going to Vietnam."
In 1977, Jim and his wife Shelley cofounded the Ground Zero Centre for Nonviolent Action adjacent to the Trident Nuclear Submarine Base near Seattle. According to his daughter Jennifer, "the cloak of leadership in these protests was placed on him." His acts of civil disobedience concerning the Trident protest netted him some 15 months in prison. He was also jailed for resisting the Persian Gulf War.
In the midst of various protests he returned to Hedley to write three books and most of a fourth. "There were fewer distractions," he said.