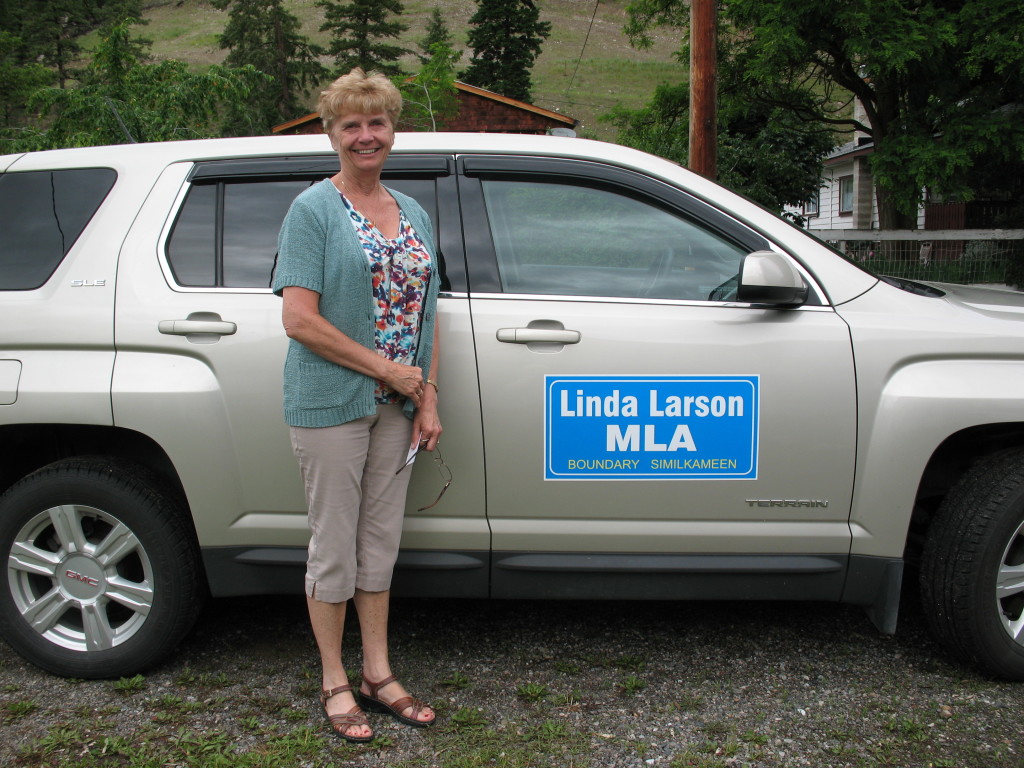 Twenty local citizens showed up at the Hedley Seniors' Center for a 7 am meeting with MLA Linda Larson last Thursday. Larson is Chair of the Select Standing Committee on Health and Parliamentary Secretary for Accessibility. She arranged the gathering to talk about the government's desire to make it possible for people to stay in their homes longer. "We tend to institutionalize people," she noted. "That is very expensive. We need to shift our focus to enable people to live in their home and in their community as long as possible. Accessibility and home care will be important in making this happen."
"If you are in a wheel chair, how many places in this community can you get into?" she asked. She named the Post Office as an example. "The Province is taking the position there is no need for steps. It's important for a community to identify where there is a need for ramps."
She believes strongly that it's not right to strip someone of their independence when they lose their driver's licence or when they fall. "It's preferable to have someone come into the home to help with things like house cleaning and bathing. In some cases several disabled individuals could live in one house and be given the assistance they require."
Larson's 94 year old mother has lived with her and her husband for 12 years. She said at one time her mother was given medication that pretty much immobilized her. When this was remedied she returned to her normal alert state. The experience with her mother has given Larson an intimate understanding of the needs of frail elderly people.
She said the government will help people on social assistance obtain job training. This will include training as a Care Giver. The program starts in September and will help with transportation and child care. It will be available in Penticton. Monthly assistance cheques will continue during the program.
Margaret Skaar, a very active Hedley senior said, "We need Care Givers who live in our community. It would be helpful to have someone who would do yard work at low cost." Lynn McKay mentioned that there are lonely people in Hedley. They need someone to visit and talk with them.
Larson had high praise for the Seniors' Center and the unifying role it has in the community. "You are more likely to hear about someone who hasn't seen a family member in 2 years, or hasn't been to the bathroom for 3 days."
She told the group that if there is an intractable issue, she'll give it over to Patt Vermiere, who works in her office. "Patt knows the people in the system. She is very good at getting through to them."
Larson finished by saying, "We are trying desperately to bring about change. There is resistance, but ensuring there are enough Care Givers to enable people to stay in their homes is top of the mind for me."